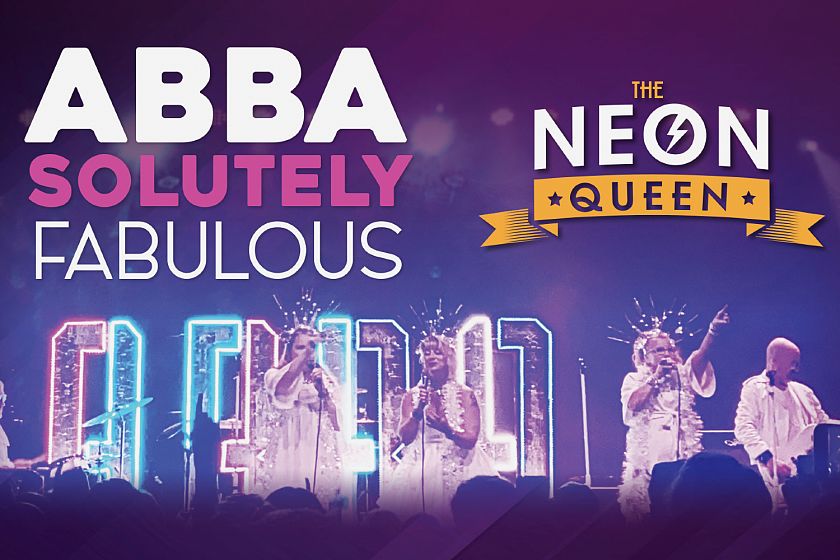 The Neon Queen - Tribute to ABBA
The Neon Queen - Tribute to ABBA
"You can dance, you can jive. Having the time of your life."

Bright lights, disco beats, soaring female-fronted vocals, and the incredible music of ABBA — that's the magic of The Neon Queen. Their high-energy shows invite the audience to dance and sing along to some of the greatest pop songs of all time with a few modern twists.

The Neon Queen was created in 2018 out of a desire to do something unique to honor the timeless songwriting of ABBA. Their unique show covers the hits like "Dancing Queen" and "Mamma Mia" and highly danceable singles like "Gimme! Gimme! Gimme! (A Man After Midnight)" and "Take A Chance On Me." Woven throughout the show, you will also experience musical mashups featuring other music icons like Madonna, Britney Spears, Donna Summer, and even Dolly Parton.

Performing at festivals and in venues across the U.S., The Neon Queen has been fortunate to headline alongside such diverse acts as Sister Sledge, Vanilla Ice, Saxsquatch and Ru Paul's Drag Race LIVE — bringing the music of ABBA to entertain audiences of all ages.
The Neon Queen

10:30 PM - 11:45 PM

The Neon Queen - Tribute to ABBA

10:30 PM - 11:45 PM

The Neon Queen - Tribute to ABBA

6:00 PM - 7:15 PM