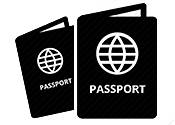 Remember, at time of booking, you acknowledged that the laws that regulate the necessary travel documentation are subject to change and that it is your responsibility to be aware of what is required for travel.
View the latest information from Norwegian at ncl.com/traveldocs. Below are recommendations based on the current U.S. government policy. This information could be updated without notice.
Please note that the name on your ticket must match the name on your passport or you will need to provide an original copy of proof of change of name (marriage license, etc).
U.S. Citizens
Sixthman highly recommends all guests travel with a passport valid for at least six months beyond completion of travel. Although a passport is not required for U.S. citizens taking cruises that begin & end in the same U.S. port, traveling with a passport enhances your disembarkation experience, as delays may be expected upon your return to the U.S. if you do not have one. Additionally, passports make it easier for you to fly from the U.S. to a foreign port should you miss your scheduled port of embarkation, or need to fly back to the U.S. for emergency reasons. If you do not have a passport you can use an original or state certified copy of a Birth Certificate as listed below.
The Western Hemisphere Travel Initiative (WHTI) allows U.S. citizens (including children) sailing on cruises that begin and end in the same U.S. port to travel with one of the following WHTI compliant document:
Valid U.S. Passport
Passport Card
Enhanced Driver's License (EDL)
Original or state certified copy of a Birth Certificate PLUS a government-issued photo ID*
Certificate of Naturalization PLUS a government-issued photo ID*
Trusted Traveler Program Membership Card, e.g., Nexus Card, Sentri Card or Fast Card PLUS a government-issued photo ID*

*A government-issued photo ID is also required for all guests, including children 16 and over. For more information, a complete list of WHTI-compliant documents or to obtain a passport application, visit travel.state.gov.
For more information or to obtain a passport application, visit travel.state.gov.
Non-U.S. Citizens
All guests must carry a valid passport, and if necessary, a multiple entry visa is required for entry into the United States (i.e. B-2 Visitors Visa), or a visa waiver. Please be sure to check with the proper agencies and authorities (such as your local immigration office) before you sail because we can't board you without the proper documents. Travelers from the 38 Visa Waiver Program (VWP) countries* must have a machine-readable passport to enter the U.S. without a visa. All VWP travelers are required to obtain an electronic travel authorization prior to boarding a carrier to travel by air or sea to the U.S. under the VWP.
*ANDORRA, AUSTRALIA, AUSTRIA, BELGIUM, BRUNEI, CHILE, CZECH REPUBLIC, DENMARK, ESTONIA, FINLAND, FRANCE, GERMANY, GREECE, HUNGARY, ICELAND, IRELAND, ITALY, JAPAN, LATVIA, LIECHTENSTEIN, LITHUANIA, LUXEMBOURG, MALTA, MONACO, NETHERLANDS, NEW ZEALAND, NORWAY, PORTUGAL, REP. OF KOREA , SAN MARINO, SINGAPORE, SLOVAKIA, SLOVENIA, SPAIN, SWEDEN, SWITZERLAND, TAIWAN and UNITED KINGDOM.
If you are not a US Citizen and are uncertain that you have the correct documentation please call US Immigrations at 1-800-375-5283 to be sure your identification will be satisfactory.
Alien Residents of the United States holding an Alien Registration Card (ARC or "Green Card") (Form I-551) may travel to Canada, Mexico, Bermuda (see Visa Restrictions on Bermuda) and the Caribbean with just their valid ARC and Proof of Identity. However, it is recommended that these guests also carry their passports from their country of citizenship if available. In some instances, ARC holders may still be required to have sailing permits and/or visas to enter countries Norwegian Cruise Line visits in these areas. Please note that travel anywhere else in the world requires a valid passport from the country you are a citizen of and subsequently subjects you to any documentation, visa and health requirements of all countries visited.
What if I do not have proper identification?
There is no Jedi Mind Trick around this, you MUST have proper identification to be permitted to board the ship. If you arrive at port without proper identification, while Sixthman will assist you in contacting the appropriate agencies, we cannot guarantee that you can successfully attain proper identification from the port, and this may result in being denied boarding without compensation. And this makes us sad.
Birth Certificates
These are OK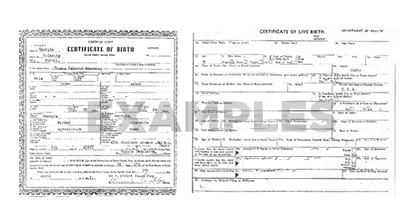 State certified, U.S. Birth Certificates only, most of which say 'Certified Copy.' Photo copies are not valid. Color, size, layout and flowery-but-official-looking-border on certificate may vary from state to state.
These are NOT OK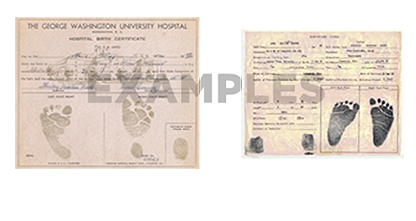 Do not bring your hospital certificate. If it says 'this is not a legal document.' Then it's not a legal document. We like you but we don't want to see your feet.